This PA Permit Test, with multiple choice questions, is intended to help you prepare for the PA Drivers Test written knowledge test that is required before you can get your driver's license. Passing the PA permit test is as easy as 1 2 3 using our online interactive driving practice tests with high quality images. Study for this driver's license practice test is completely free.
The Knowledge Test will measure your knowledge of traffic signs, Pennsylvania's driving laws and safe driving practices. The Knowledge Test can be given in oral form and in Spanish, upon request, at all Driver License Centers across the commonwealth. If you fail the Knowledge Test, you will be permitted to retake the test the following business day. This test needs to be successfully completed before you can receive a valid learner's permit. You must obtain a learner's permit before you operate a motor vehicle in Pennsylvania. You will need to take and pass the Vision, Knowledge and Road Tests to get your driver's license.
If you have completed a defensive driving course, you may be able to save on your auto insurance premiums when buying new or used car either by financing, leasing or through bank car loan.
Start Your PA Permit Test
Pennsylvania DMV Practice Test – Quiz 1 (Signs)
Pennsylvania DMV Practice Test – Quiz 2 (Signs)
Pennsylvania DMV Practice Test – Quiz 3 (Rules)
Pennsylvania DMV Practice Test – Quiz 4 (Rules)
Pennsylvania DMV Practice Test – Quiz 5 (Rules)
Pennsylvania DMV Practice Test – Quiz 6 (Rules)
Pennsylvania DMV Practice Test – Quiz 7 (Rules)
Pennsylvania DMV Practice Test – Quiz 8 (Rules)
DMV Pennsylvania prueba (Español)
It is recommended that you take a practice test before you take the actual written test. There are seven free practice tests for each state. First two tests cover roads signs and the other tests cover road and traffic rules.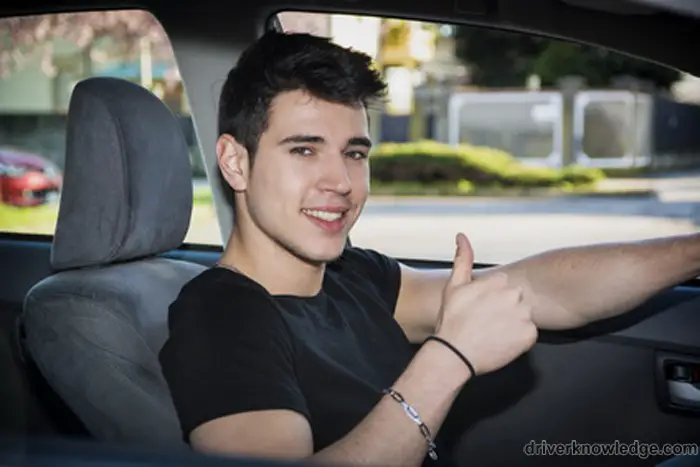 Let us Help You Study for the PA Permit Test
The DMV can be a scary place. The wait can be long, the employees aren't always friendly (everybody has a bad day now and then) and the nervous energy in the room is palpable. Every day, new drivers are getting ready to take the PA Permit Test, hoping desperately not to fail and start from square one.
Don't be one of those new drivers! Your DMV experience doesn't have to be scary or even ruin your day. The single biggest key to bucking the trend is one word: preparation. If you've taken any tests recently, you know how important it is to study in order to succeed. But it also has a significant impact on your mindset: if you feel well-prepared, you'll be more focused and ready for the challenges ahead.
So how do you accomplish that feat when looking to get your driver's permit in Pennsylvania? By taking one of more of our FREE practice tests. If you are unsure about any of PA's traffic laws, from speed limits to road signs and right-of-way rules, we'll be happy to alleviate those concerns. Our practice tests cover all eventualities, allowing you to go into the test confidently and ready to succeed.
And before you know it, you'll hold that coveted permit in your own hands! Then it's time to start driving, which is when the true benefit of our practice tests comes into play: no matter what you encounter on the road, you'll know how to act. Questions? No problem! Contact us and we'll be glad to help.