California DMV Practice Test - What To Look For When Learning To Drive In California
California DMV practice test websites are certainly out there, if you are looking for resources to help you pass the exam to earn your learner's permit and eventually, your full driver's license. But to make sure you are not wasting your time and your money on your quest to become a fully fledged driver on the California roads, you need to be able to evaluate these resources and decide what sets a good DMV practice test website apart from a poor one. Here, we look at how to do that, as well as the procedure behind learning to drive in the state of California.
How To Identify A Good DMV Practice Test Website Before You Sign Up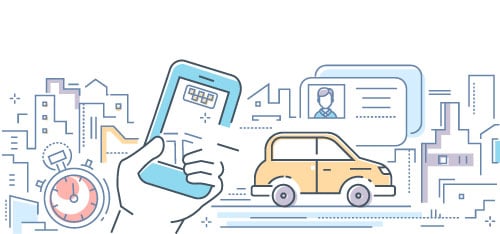 The internet has certainly opened up our worlds and made more information available than ever before. But often, it's hard to tell whether one particular website is more authoritative than another, or even if the information held on it is entirely accurate. If you search the internet for something like 'California DMV Practice Permit Test', you get over 750,000 results. That's a lot to sort through to find the right one for your needs. So what should you be looking for? Well, first, you need to make sure that the site is entirely relevant to the permit test in California. In the US, every state has its own version of the test and there's no point studying and practicing another state's rules and regulations. That's only likely to confuse you. You need practice tests that are based on the latest Federal Guidelines for your state. Next, you should make sure the site is up to date. Many websites are rarely updated and so the California DMV permit test practice test you're taking may be misleading if it's based on old information. Finally, if you can find a site that offers free tests, you can cut down on the expense of learning to drive. But this is important – there's no point in trying to save money at this stage if the California DMV practice test you're getting for free is inaccurate, insufficiently challenging, or contains obsolete questions. The quality of the tests you will be taking is everything, so ensure you find a site that offers the best resources.
Taking Your DMV Online Practice Test CA - Some Tips And Hints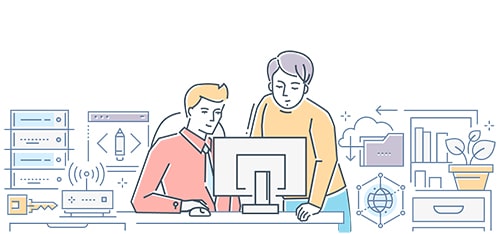 Another factor it is well worth checking before you commit to any website offering the DMV online practice test CA is that the company offers several of these learners' exams. That's because you shouldn't just do one test, pass or fail it, and then call it a day. You need to take several or more of the tests. The actual exam at the DMV offices in California consists of 46 questions selected at random from a huge databank of questions and answers, and you must respond to 38 correctly to pass the test. That's an overall score of nearly 83%. If you've learned your road signs by heart, but are sketchy on some of the road rules, you could fail the real test for the sake of a few wrong answers. One way to make sure you've covered all you need to know is to take a DMV California online practice test before you study, look at the answers you've got wrong and then study the relevant part of the DMV handbook before taking another test. Keep doing this – taking tests, uncovering gaps in your knowledge, studying, and repeating new tests – until your score becomes near-perfect. Another way of studying for the test, if you're getting some practice driving in, is to name the meaning of each road sign out loud to your supervising driver as you pass it, as well as explaining what you're doing and why: 'that's a stop sign'; 'I'm waiting here as the driver in front has right of way', for instance. Verbalizing what you're doing can help knowledge stick in your head.
A California State DMV Practice Test Is Only Part Of The Journey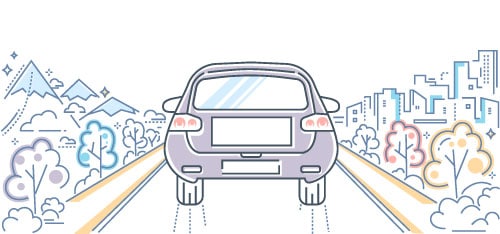 Of course, the permit test is just one hurdle you'll need to jump on your route to becoming a fully licensed driver, so taking a California State DMV practice test or two isn't all you need to do. In California, drivers are required to take an actual driving test on a designated testing site. This will test your knowledge of road signs, basic traffic laws, and your overall skill as a driver. But if you've followed the tips above – naming road signs as you drive and studying the road laws – to help you pass your California DMV practice test, then you'll find this part of the process much easier and more comfortable. A lot of states recommend that you try to get in at least 50 hours' worth of driving practice before you take your practical driving test, so the more you can practice familiarizing yourself with road signs and the rules of the road, the better. And even once you've passed the written test to gain your learner's permit, you shouldn't just toss the driver's handbook aside. Keep studying and keep taking online practice tests. This will keep the knowledge fresh in your mind as your driving test approaches and lessen the chances of you making silly mistakes or forgetting a road sign on the day itself. One website where you can find tons of helpful information on learning to drive in California, as well as plenty of practice tests for you to try, is DriverKnowledge.com.
Authoritative, State-Specific California DMV Practice Test Resources At DriverKnowledge.com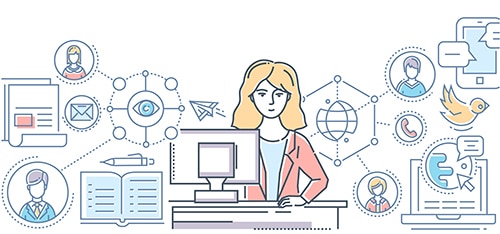 At DriverKnowledge.com, we want to help you become a safe, confident driver. As part of that process, we've put together a website that not only features plenty of the latest DMV practice test resources, but also takes an in-depth look at what's required to be a driver in each State. So if you're looking for California DMV practice test questions and other information that will support you on your journey to getting your full driver's license, check out what we have to offer on our website at https://www.driverknowledge.com. Questions? Email us at info@driverknowledge.com, or via our online contact form. You can also call us on (317) 493-8309.