Practice Permit Test NY And Other Details On Learning To Drive In New York State
Practice permit test NY is something you may be thinking of taking if you want a full driver's license and the ability to drive legally within New York State. Passing the learner's permit test is a necessary step along the way – until you've done this, you can't get the boxes checked to apply for your junior driver's license, and then your full driver's license in due course. So, preparing yourself with a DMV practice test before you sit the actual exam could be a great way to find out whether you're ready to proceed without wasting time and money on attending the DMV office with all your documentation and paying the required fee.
Why Will A DMV Practice Test Help Me Prepare For My Driver's License?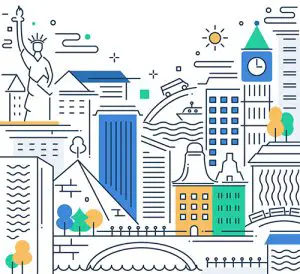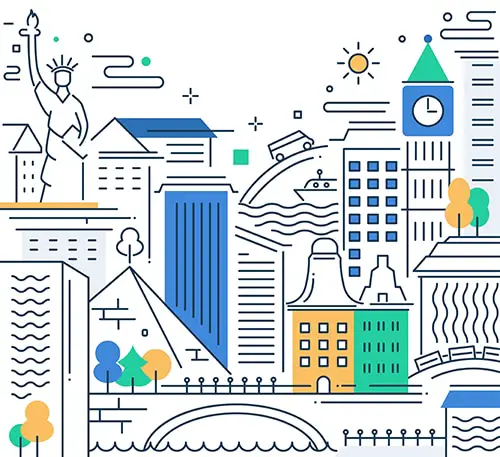 To pass the learner's permit test, you need to achieve a score of 14 out of the 20 questions on the exam, which takes place at your local Department of Motor Vehicles (DMV) office. Of these, at least two of the four questions about road signs must be completed correctly. The overall fail rate for applicants on the DMV written test in New York is just 22.5%, which is pretty low in comparison with many other US states. However, don't think that makes the test a walk in the park. It's easy to get lulled into a false sense of security and then not do enough work to pass the test. It's important that you study the New York State's Driver's Manual, on which the test is based. Then, taking a practice permit test NY on a reputable, up to date website will give you a good idea of whether you are ready to sit the exam. Any good DMV practice permit test NY will mimic the types of questions you might face in the real thing, so the format and kinds of questions won't come as a surprise on the day. Try and do the practice test all in one go, and without consulting the Driver's Manual, if you want an idea of whether you've studied enough. Any wrong answers will show the gaps in your knowledge that you can then fill with some more study until you're ready to take another DMV online practice permit test NY.
How Should I Prepare In Addition To Using A NY DMV Permit Practice Test Website?

There is no limit to the number of NY DMV permit practice test sessions you can take, and in many ways, it's a case of the more you can do, the better. The New York State's Driver's Manual is 77 pages long and questions can cover any area of the text. So, the more questions you practice, the better prepared you are likely to be. That's one reason why it is a good idea to look for an NYC DMV permit practice test website that offers an entire bank of online exams. Doing each of them will give you the widest possible knowledge of what is expected of you on the day of your actual test. But what else do you need when attending your local DMV office for your learner's permit? Well, take along your birth certificate, your Social Security card, and proof of residency in the state. You'll also need six points of proof of identity, to prove you are who you say you are, and of course, you'll need some cash, your credit card, or a personal check to pay the license fee and for the test itself. Additionally, you'll require a recent eye test form, with confirmation from an eye care professional that your sight is good enough to drive, even if with glasses. If you're wanting to drive anything other than a standard car for your private use – if you want a motorcycle license, for instance, or a taxi license – you should check the requirements with the DMV or on a reputable website before you make the journey.
What Happens Once I Have Passed My Learners Permit Practice Test NY?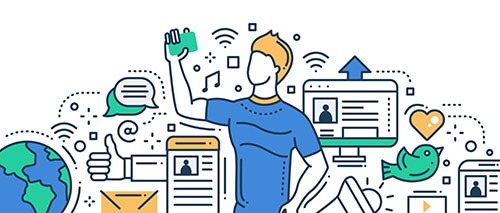 Once you've done plenty of preparation using a reputable practice permit test NY website, you should find the written test a breeze and walk away from the DMV office with your learner's permit. That's great, but what do you need to know now? Well, in NYC, there are various restrictions you must adhere to. For example, you can't drive without a supervising driver who's aged 21 or over. And that applies no matter what age you are, not just to young drivers. There are also some geographical restrictions – places you can't legally drive without a full license. Then, different parts of the state have differing restrictions regarding the times of day you can be on the roads, the kind of vehicle you're allowed to drive, and what sort of supervisor you must have with you. That's all a lot to think about and you still need to get your hours of driving practice in. So, do you just stop working on learning the driver's manual and never do another learners permit practice test NY again? Not if you're smart! You'll still have to pass the practical driving test in the near future and in that, you'll be tested on road signs and the rules of the highway in real life. So still doing some practice tests will help keep your knowledge fresh and prepare you to be a safe, competent driver in future. DriverKnowledge.com can help you with all this and more, with practice tests, the latest guidelines, and restrictions for learner drivers in all states, including New York City.
Free, Quality Practice Permit Test NY Resources At Your Convenience From DriverKnowledge.com

Having the skills and the qualifications to drive legally gives you great freedom. But being able to drive safely and with full knowledge of the rules of the road is critical. Find out all you need to know today with DriverKnowledge.com on our comprehensive website at https://www.driverknowledge.com. As well as practice permit test NY resources, we also give you lots of useful info on driving restrictions and gaining your full driver's license in New York state. For a DMV practice test website that you can trust, head to DriverKnowledge.com. We're happy to answer questions by email at info@driverknowledge.com, via our online contact form, or by phone on (317) 493-8309.