Florida Permit Test Essentials - Everything You Need To Know
Florida permit test questions are designed to ensure that you have gained suitable knowledge of the rules and regulations of driving in the State of Florida. The permit test covers a range of subjects including road signs and road and traffic rules. The written test needs to be taken prior to the practical driving test and you are unable to progress to the practical test until the written test has been passed. Undertaking a DMV practice test greatly increases your chances of passing first time. It is also important to remember that the written and practical tests are only two of the requirements you need to fulfil before receiving a Florida State driver's license.
Why Undertaking A DMV Practice Test Is Important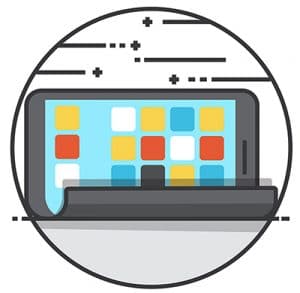 The Florida permit test is designed to test all aspects of your road and driving knowledge. It ensures that you have spent adequate time and resources learning the rules and driving regulations that you need to adhere to, and checks your understanding of road signs. Its main focus is on ensuring that you will be a safe and competent driver. For this reason, the test is not designed to be easy. Studying for the test is essential and while you can test your knowledge by having family and friends quiz you, this will not prepare you for the Florida State permit test itself. The best way to do this is by taking practice tests. Not only will this ensure you have the right knowledge, but it will also give you experience of the type and format of the questions. This makes the actual test less stressful and means you can focus more on the content of the questions, rather than how they are worded. As well as making the whole process less stressful, undertaking a Florida permit practice test can save you money. There are fees associated with needing to retake the actual test if you fail. By taking the time to practice with free practice tests you can hopefully avoid these extra costs. Finally, taking a practice test will improve your confidence and your general understanding of the driving rules in Florida. Practice tests will cover the full range of questions that could be asked in the actual test, meaning that you gather and retain a greater amount of information from your previous studying.
What Does The Florida DMV Permit Test Involve?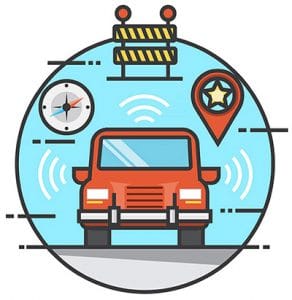 Understanding road signs and knowing the rules of the road makes you a safer driver. This knowledge enables you to react quicker and to drive with better awareness of your surroundings. It also enables you to better judge the potential actions of other drivers at intersections, when changing lanes, or joining traffic on a different road. The Florida DMV permit test is designed to check your understanding of these areas and to ensure that you have fully understood the materials that you have been studying. The test is in two parts. The first part covers road signs. It shows you a specific road sign and provide multiple choice answers. You need to choose the description that best fits the road sign you are shown. A wide range of road signs are included in the test; for example, turn signs, signs that are found in residential areas and close to schools, and those put in place to safeguard road workers. Other signs cover road furniture and test your understanding of traffic direction, lane separation, and giving way. The second part of the test covers road rules and tests your knowledge and understanding of the actions or reactions you should undertake under different conditions. This includes signaling distances, yielding, correct car light usage, and road markings. Taking a Florida DMV permit practice test allows you to see the gaps in your knowledge and to revisit your learning materials prior to the actual test. High quality practice tests are laid out in the same way as the actual tests and will tell you whether you are answers are correct or not.
Who Can Take The Florida Permit Test Online And Other Questions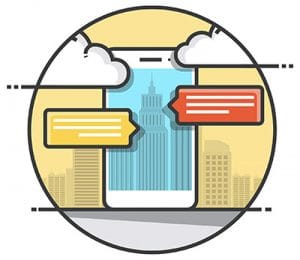 If you are under 18, you can take the Florida permit test online through the American Safety Council. Those aged 18 or over need to take the test at a DHMSV office. It is worth remembering that the permit test is not the first step in applying for your license. You will need to apply for a license at the DMV and take vision and hearing tests. You must be clear about the category of license that you are applying for and ensure it fits the vehicle category that you are looking to drive. If you are under 18 you may only be permitted a restricted license until you have accrued a certain amount of driving hours and experience. You should check with the DMV on the specific restrictions. If this is your first license, you next need to take a Substance and Traffic law course. If you already have a license, even an out of state license, the written and practical tests are often waived; however, you should check this at the DMV. On the day of the Florida permit test, you will need to provide proof that you have passed the drug and alcohol course and the vision and hearing tests. You will also need to provide your proof of identity, proof of address, the payment, and if you are a minor you also need proof of parental consent. If you have used a reputable practice test site, like DriverKnowledge.com, then the rest of the day should go very smoothly.
For Free Florida Permit Test Practice, Go To DriverKnowledge.com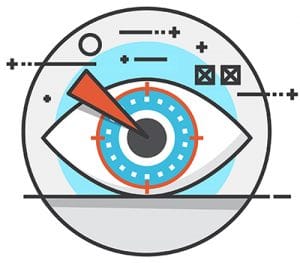 When looking for a site that provides practice tests, it is important to choose one that uses the same layout, style and test format as the actual test. This gives you the best chance of passing first time. At DriverKnowledge.com, we do just that. When you take a Florida permit test with us, you can be assured that you are getting the best possible chance of passing first time. Not only that but our practice tests are free, so do not add to the cost of getting your license. You can access the DMV practice test via our website at https://www.driverknowledge.com. If you have any questions, give us a call at (317) 493-8309.