New York State Practice Permit Test Questions That Improve Your Driving
New York State practice permit test questions are designed to check that you have fully understood the rules and regulations that surround driving within the state of New York. Passing your written permit test is a crucial step in achieving your driver's license and ensuring that you are safe and confident on the road. Taking a DMV practice test helps you to discover areas where you need to improve and ensures that you are familiar with the format of the actual test. Most importantly, proper practice helps to stop you becoming an accident statistic and ensures the safety of you, your passengers and other road users.
How A DMV Practice Test Can Stop You From Being An Accident Statistic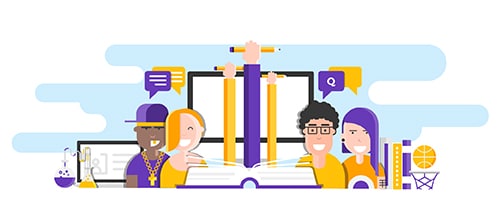 Have you ever wondered why you should consider taking a New York State DMV practice permit test online? A statistical survey found that there were over 4,500,000 registered vehicles in New York State in 2017. It is reasonable to suggest that there is an even great number now. Even if just a proportion of these vehicles are on the road at any one time, that is a great deal of traffic for you to consider as you drive. Driving not only involves being aware of the rules and regulations and your own actions, but also being aware of the actions and reactions of others. The ability to be able to read a situation and act accordingly is an essential part of safe driving. While much of this comes down to experience, proper study, including taking at least one New York State practice permit test, plays an important part. Between 2012 and 2014 there were an average of 1,098 deaths each year related to motor vehicles and a further 12,093 hospitalizations. Proper preparation for driving is essential if you are not to either become a part of these statistics or be responsible for one of them. There are numerous things you can do to prepare for your driving test, including studying the required materials and gaining practical experience with a qualified driver. However, one of the best ways to test your learning and your readiness to take the written test is by using a New York City DMV practice permit test from a reputable source.
Other Benefits Of Taking A New York State DMV Permit Practice Test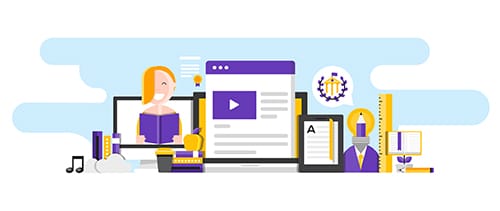 Facing the unknown often causes fear and anxiety. Any situation where you do not know what to expect can create these feelings. These feelings, in turn, can affect how you deal with that situation. When driving, such feelings can cause you to make mistakes, react without thought, or to freeze and not react at all. But even before you reach this stage, such feelings can have a negative effect. Fear and anxiety are two of the main reasons people either fail or do not do as well in tests as they should. It does not matter how hard you have studied, if your fear of the unknown takes over, applying that knowledge to the test can be near impossible. A New York State DMV permit practice test can help to reduce these feelings by reducing the unknown. A practice test from a good source provides you with test questions similar to those you will face in the actual test. Not only will they cover the same areas, but they will be laid out using the same format. This means that when you walk into the actual test, you know what to expect. So, as long have you have studied the materials, there are fewer elements to cause fear or anxiety. When looking for New York State DMV practice test permit questions, ensure that they are specific to New York. That's because generalized tests may miss out on rules, regulations, or traffic signs that are specific to New York State.
Preparing For Your New York State Driving Permit Practice Test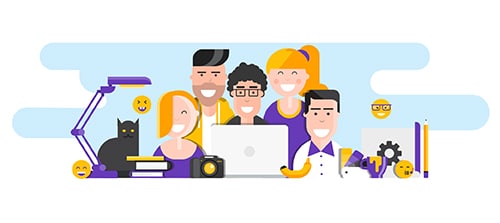 How you start preparations for gaining your driver's license will depend on whether you are a new driver or are looking to swap your out-of-state license for a New York State license after taking up residency. Both should involve taking a New York State driving permit practice test; however, it is important to note that if it is the latter, you must surrender your existing out-of-state license within 30 days of taking up residency in New York. It is also a federal offence to hold more than one commercial driver's license, with a few exceptions. You should contact your local DMV office if you need further information on this. To drive in New York, you must be aged 16 or over; and first time drivers must first obtain a learner's permit. The first step you should take is to obtain and study a copy of the New York State Driver's Manual. This ensures you have the best chance of learning all of the information you need. All drivers need to submit an eye test form that has been completed by an eye care professional. At this stage, you also need to take the written knowledge test and answer at least 14 out of 20 questions correctly to pass. At least two of the four road sign questions must be correct. If you pass, then you are ready to move onto the practical road test. The best way to prepare for your written test is to study carefully and use a New York State practice permit test from DriverKnowledge.com to ensure you are ready.
Find The Perfect New York State Practice Permit Test At DriverKnowledge.com

If you are looking for a New York State practice permit test to improve your chances of passing your written test first time, then look no further than DriverKnowledge.com. All our practice tests are designed to reflect the needs of each state and are as close as possible to the actual test. To access the DMV practice test for your state, simply head to our website at https://www.driverknowledge.com and click on the interactive map. If you have any questions, you can email us at info@driverknowledge.com, call (317) 493-8309, or use the online contact form and we will get back to you as soon as possible.