DMV Practice Test - Why It Helps You Prepare To Be A Great Driver
DMV test is something you may have considered as part of your overall preparation for holding a full driver's license in the United States of America. Whether you're aiming to learn to drive in Pennsylvania or Massachusetts, the business of learning to drive can be expensive and time-consuming. So you may have discounted taking a permit practice test or two in order to save some valuable time and money. But did you know that a small investment of a few hours practicing online will pay dividends when it comes to the real thing? Or that some companies provide these tests for free?
The Benefits Of Preparing By Taking A Practice Driving Test
The process of getting a driver's license in the US, as well as the age you can start learning, varies from state to state, but the principles are broadly the same across the whole of North America. First, you apply for a learner permit. This usually happens at DMV offices, where you may take a written test. With this learner permit, you're allowed on the roads to practice driving, provided you're supervised by a more experienced driver. There's usually also some kind of pre-licensing or driver education course to sit before your actual driving skills are officially examined on the roads, whether that's through a New Jersey or an Illinois driving test. When you've passed a practical driving test, if you're still under 18, you'll have an interim license letting you drive with some restrictions. Adults and under-18s may also be on probation for anywhere between six months and two years – break the rules of the road while you're on probation and you could well be suspended from driving altogether. So as you can see, depending on the state you're learning to drive in, it can be a complex, drawn-out process. So what's the benefit of a practice driving test? Well, taking a DMV practice test or two can help you prepare for the real thing. It'll cut down on the nerves you feel on test day. Passing a California DMV practice test or a practice permit test NY can also help make you more confident when you're out on the roads, because you'll know you have the right knowledge to drive.
Other Ways Preparation Like Taking A PA Permit Test Can Help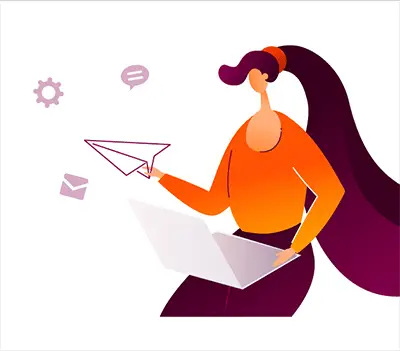 As you'll have gathered from the information above, getting your first full driver's license can be a bit of a nightmare – a long, drawn-out process that's a minefield to navigate. Making sure you schedule everything in the right order, getting your practice time in and having the money to pay the right fees at each stage can be tricky. So this is another way that practice in taking your PA permit test, or any similar exam in another state, can help – you'll be well prepared on the day of your driving test itself and stand a better chance of passing first time. That will save you money, because you won't have to pay a second Florida permit test fee, for example, if you're already aware of the type of questions that will face you and have practiced answering them. What's more, as well as being a more confident driver because you've prepared well through taking plenty of Ohio permit test practice, for example, you will also be a safer driver. Good online practice resources, whether you're preparing for a NJ driving test or a Georgia driving test, will make sure you are fully up to speed with all the road signs and rules of the road. That means you can follow them adequately not only when you're taking your driver's practical test, but also once you finally gain your license, you won't get caught out and fined for some unintentional error. But all these advantages depend on finding the right resources in the first place for your practice tests. So what should you be looking for?
Factors To Look For When Sourcing A New York State Practice Permit Test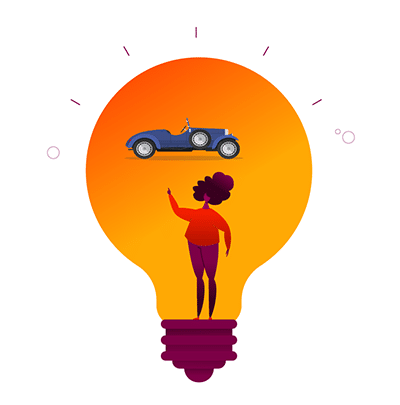 If you're convinced that taking practice tests would help you on your mission to get and keep your driver's license, you'll now be searching for the right type of tests, so you don't waste your time – or money. Although the legislation in each state is different, what you should look for in any DMV practice test is pretty much the same the whole of the United States over. Say you're looking for a New York State practice permit test, for example – you want a test provider that knows exactly what rules apply in New York State. That's because any reputable site will include practice tests as part of the overall process of preparing you for your driver's license. So if you find a company that will give you detailed information on what to do in New York State when you're applying for the various stages, you'll know you have one that really knows their stuff. Another thing to search out is a website that features more than just one or two practice tests. The questions on the NC permit test, for instance, aren't fixed and will vary, selected from a large bank of questions. So doing just one practice test isn't enough. You need to do as many as possible to make sure you've covered all the bases. And if you're going to hone your New Jersey practice test driving skills, you don't want to have to pay each time you do a set of questions. The very best site for driving practice, whether you're applying for the Oklahoma or the Texas driving test, is DriverKnowledge.com.
Sign Up With DriverKnowledge.com For Expert Advice On The DMV Practice Test And More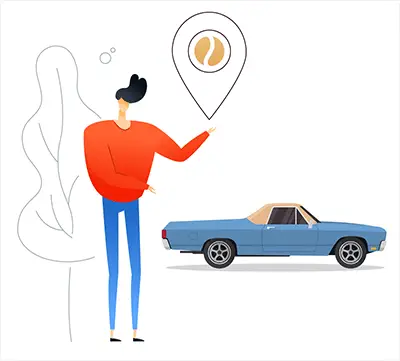 At DriverKnowledge.com, we understand that the DMV practice test is just one part of the process of learning to drive. That's why we offer a wealth of information on the requirements and fees for gaining your license in every state in the US. We include a host of useful links to creditable sources of information for learning and new drivers. And we offer plenty of practice tests for learners to hone their skills. The best thing is that all this is free, so you've nothing to lose and everything to gain. Whether you're preparing for a Nebraska or a Michigan driving test, we have you covered. See what we offer at https://www.driverknowledge.com, message us via the website or email hello@driverknowledge.com, or call us on (317) 493-8309. We have the knowledge to help you pass.