Ohio Permit Test Preparations Improve Your Driving Performance
Ohio permit test preparations are essential if you want to increase your chances of passing your written test first time. If you are a resident in the state of Ohio, you need an Ohio driver's license to be able to legally drive on the road. The written test forms an essential part of getting your driving license in Ohio and it is impossible to move onto the next step without it. Not only does taking a DMV practice test improve your chances of passing, but it also increases your knowledge and skills, making you a better and more informed driver.
Gain The Freedom Of The Road Quicker With A DMV Practice Test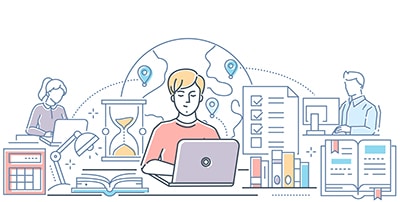 Ohio is situated in the Great Lakes and, by area, is the 34th largest state. It is also the tenth most populated state within the US. While there are numerous transport options within the state, the best way to get around to see everything there is to see, and to make the most of living in the state, is to have your own vehicle. If you are just visiting Ohio, then you can drive legally on an out-of-state license. However, if you are looking to settle in the state and take up residency, then you need an Ohio state driving license. Like most states, Ohio has road rules and driving regulations that are specific to the state. These are tested using the Ohio permit test. While the main rules of the road are universal, not understanding rules that are specific to Ohio could land you in difficulties and potentially cause accidents. The best way to avoid this is to be aware of the rules and regulations surrounding driving in Ohio and use a practice Ohio state permit test to prepare yourself for the written permit test. It is also important that you understand exactly what you need to do to gain an Ohio state driving license and any restrictions that may apply to you. This applies not only to those from out-of-state, but also to Ohio residents that are applying for a license for the first time. There are separate rules related to new drivers and young drivers and it is important to understand both these and the Ohio DMV permit test before applying for your license.
Getting Ready For Your Ohio Driving Permit Test And What Comes Next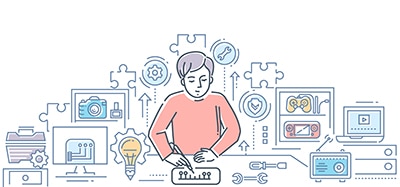 As stated earlier, the rules are slightly different depending on whether you are a new driver or are applying for an Ohio driver's license after moving to Ohio from another state. New drivers under the age of 18 must complete a driver's education course before they can proceed any further with their license applications. While this is not essential for drivers over the age of 18, taking such a course can improve your driving and potentially lower your insurance premiums. It is important to know which category of license you need for the vehicle you intend to drive. Commercial vehicles, motorized bicycles and motorbikes all require separate licenses. The regular class D license covers cars and trucks. Once you have completed the Ohio driving permit test, you may be required to undertake a road test to assess your actual driving ability. This is a must for new drivers. You must have a roadworthy vehicle in which to take this test. It is possible to retake both the written and driving tests if you fail. The tests can be retaken up to four times. After this, you are required to wait for six months and you need to start the process again. This is one of the reasons why practicing for your written test using an online practice driving test Ohio based is so important. It is also important to remember that there are fees associated with getting your driver's license. The amount that you need to pay depends on the type of license and your age. There is also a separate fee for the vision test that forms part of the application process.
What Questions Can You Expect On The Practice Permit Test Ohio?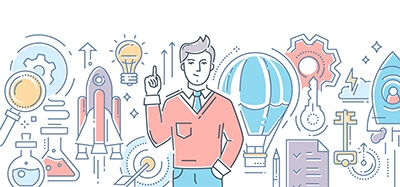 The written Ohio permit test is a vital part of gaining your Ohio driver's license. It has two main sections. The first covers road signs while the second part covers rules and regulations. The actual test has a total of 40 questions, 20 in each section, and you need to correctly answer 15 questions in each section to pass the test. The best practice tests are laid out in a similar format to the actual test, giving you the best possible test experience and familiarizing you with question content, format and style. For each question in the first section, you are shown a road sign. You need to determine the meaning of that road sign and choose the correct answer from the four possible answers you are given. It is important to pay attention to the shape and color of the road sign shown, as well as any markings or text that are included. In some questions, the text may be removed from the sign to test your understanding of the different shapes and colors that are used for specific categories of road signs. The second section follows a similar format. You are shown an illustration of a driving scenario and asked to determine the right course of action based on what you can see. You then choose the right answer from the four options that are available. Taking a practice permit test Ohio based such as those available through DriverKnowledge.com will prepare you for the actual test and greatly increase your chances of passing first time.
Pass Your Ohio Permit Test With Ease With DriverKnowledge.com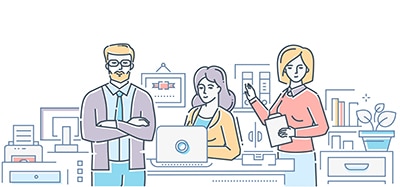 Learning to drive safely in the state of Ohio is essential if you are to stay on the right side of the law and safeguard yourself and other drivers. At DriverKnowledge.com, we can help you achieve this. We provide practice permit tests for each of the 50 states so that you know the questions you are answering are specific to the state you are resident in. Each DMV practice test we offer is free, so you can take them as many times as you need to. To prepare fully for your Ohio permit test, visit our website at https://www.driverknowledge.com and click on the interactive map to find the test for your state or use the online contact form to discuss your needs with a member of the team.