NJ Driving Test Requirements - And How To Pass Your Written Test
NJ driving test requirements can be quite complex in comparison to some other states, because there are a range of age-dependent restrictions along the process of learning to drive. But one thing remains the same, whatever age you are when you learn to drive. And that's the fact that everyone has to pass a written exam testing your knowledge of traffic regulations, road signs and laws, before you can get your learner's permit. The best way to pass this driving theory exam is to use a DMV practice test website, as much or as little as you need to.
The Theory Behind The DMV Practice Test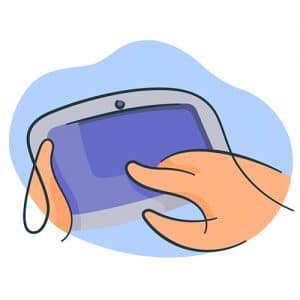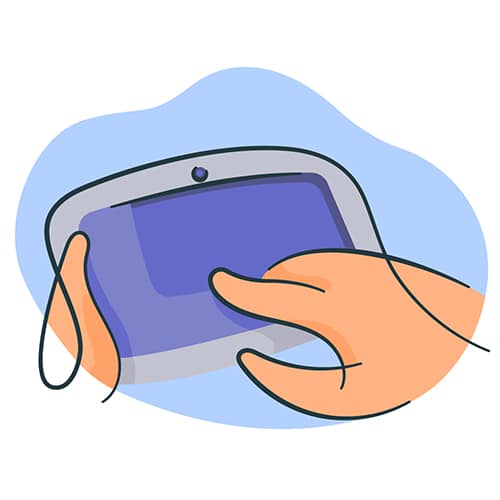 No matter what the subject of study, most people assume that the best way to learn new information is to read and re-read it, over and over again. But according to the American Psychological Society, this isn't the smartest or most effective way to keep stuff in your head. Based on studies in science labs, schools, and universities, the secret to effective learning is to keep testing yourself on information you have studied. A constant process of testing, re-studying areas you fell down on, and testing yourself again will help you retain what you have learned. So when you're practicing for the written part of the NJ driving test, you'll do better if you don't just rely on reading New Jersey's Motor Vehicle Commission Driver Manual ad infinitum. Find yourself a reliable NJ practice driving test website that offers you the opportunity to experience a simulation of the real written test. Make sure the site you choose has a bank of these tests, so you can carry out more than one, each time learning from your mistakes and discovering the areas you need to study more. And also check that the site includes tests that are particularly applicable to New Jersey. While overall, the driver's manual for any US state will be similar, there may well be state-specific differences, and you don't want to be caught out by taking tests from different federal jurisdictions. A good practice written driving test NJ will also be extremely current, i.e. up to date with the latest traffic regulations and so on.
What The Driving Written Test NJ Will Consist Of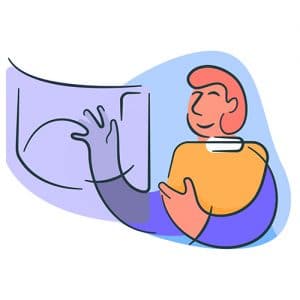 The driving written test NJ asks its citizens to complete before issuing a learner's permit includes fifty multiple choice questions. These cover all areas of the Motor Vehicle Commission Driver's Manual, including New Jersey's traffic laws; its road rules; the various road signs you will encounter while driving in New Jersey; and questions about safe driving practices. To pass the test, you need to score 80%, which equates to 40 or more correct answers. New Jersey either does not measure or does not publish pass rates for its learner's permit written test. However, on average, across 29 states that do put this data on record, the overall fail rate is around 42%. So across North America, four in ten people aren't properly prepared when they walk into the test room! Naturally, it's not the end of the road if you don't pass the test first time. Every state, including New Jersey, lets you repeat the test till you do pass. But why would you want to do that? It's time wasted that could otherwise be spent behind the wheel, learning to drive on the roads! So practicing your skills and embedding the knowledge in your brain by doing one online written driving test NJ after another before you take the real test could pay dividends. If you're looking for a site to help with this, it's probably worth finding one that offers its services for free, so you can make multiple attempts in a safe environment without wasting money, until you get to the stage where you're passing with ease.
Preparing For The Day Of The DMV Driving Test NJ
Having talked a little about effective ways to study, it's also worth elaborating on some tips for preparing for the day of your test. While you shouldn't stress yourself out by thinking this test is make-or-break, it will help you significantly if you take the test seriously and don't assume it's going to be an absolute walkover. The DMV driving test NJ – and indeed across the rest of the US – is part of your preparation for driving on the roads and highways every day. Cars and other vehicles are potentially killers if not driven safely, so road safety rules and traffic legislation really do matter. Make sure you've prepared well for the NJ driving test over a good space of time – don't try to cram everything in the night before. And speaking of the night before, aim for a relaxing evening and an early night. If you're well-rested, you'll perform better on the day. Set your alarm and give yourself plenty of time to get to the test center. If you're rushing because you're running late, you may get flustered and forget important details when taking the test. Do a final check before you leave home that you have all the right documentation with you, otherwise you may not be allowed to do the test when you get there – preparing all this the night before is ideal. And finally, if you have time, do one last practice test on a trusted website like DriverKnowledge.com on the morning of your exam. A good result will make you feel more confident when you start the real thing.
DriverKnowledge.com Gives You The Best Possible Chance Of Passing Your Written NJ Driving Test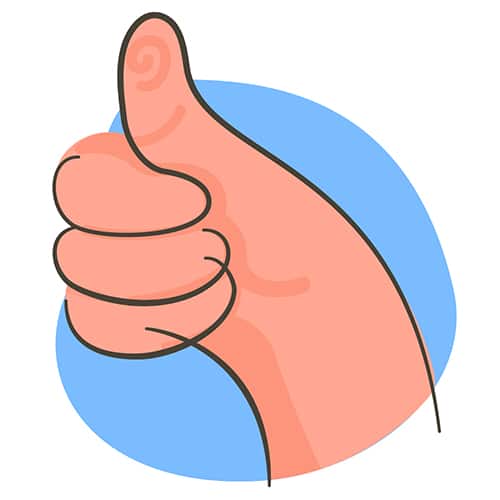 Would you like a website that offers practical advice and a bank of free practice tests to prepare you for your NJ driving test? Join us today at DriverKnowledge.com. On our website at https://www.driverknowledge.com, you'll find eight or more New Jersey specific DMV practice test quizzes. Each of these is guaranteed to be up to date and have accurate answers in line with the official Motor Vehicle Commission Driver's Manual. If you have questions about the services we provide, feel free to email us at info@driverknowledge.com, message us via our online contact form, or call us on the phone on (317) 493-8309.