Permit Practice Test Sites - Why They Are Important In Your Learning Process
Permit practice test skills might be advantageous as part of the process of learning to drive, if you're doing so in America. But what is the official driving test, what's the point of it and how can a DMV practice test help you prepare? You may also be wondering, as every state's procedure for learning to drive is different, how to find the right practice tests for where you live. It's also worth knowing how to study for these practice tests and how many you should do before you can assume you're well prepared for the real thing. In this article, we'll aim to answer all these questions and more.
What Is The Official DMV Driving Test And Why Try DMV Practice Test Websites?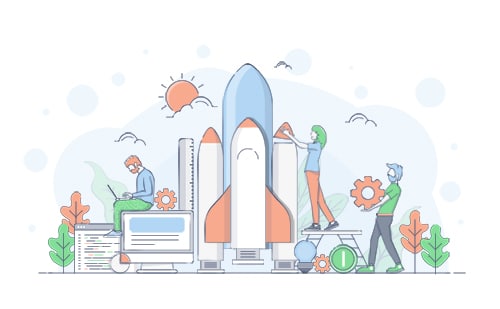 It is mandatory to have a driver's license if you are going to drive any vehicle legally on the roads in the Unites States. Each state has its own rules and guidelines, and you should check carefully that any guidance or advice you're seeking is both entirely relevant for the state you're in and up to date. In a nutshell, every learner must pass a written test, a practical driving test on the roads, and a vision test before they gain their license. So where does the permit practice test come in? As mentioned, as part of the overall procedure of learning to drive across America, all learners take some form of permit test. This generally consists of around 25 questions that are drawn up to comply with the latest Federal Guidelines. You can retake this test if you fail, but this will delay the process of being able to drive legally on the roads. So a DMV permit practice test can help you prepare. Start by reading your state's own driver's handbook, which can usually be found online or at your local DMV office. Always make sure you have the latest version, because things can change from time to time and you don't want to be caught out. You must know all of the rules of the road, so study hard and then try a DMV practice permit test online. The right ones mimic the real thing so your score can give you an idea of whether you're ready to take your permit test.
Can I Afford Not To Do A Drivers Permit Practice Test?
You may think that the test will be easy – after all, it's only 20 to 25 multiple choice questions, and you don't even need to get them all right to pass. It's usually only necessary to score around 70%. Many of the rules of the road and the meanings of road signs are common sense, and you've probably been surrounded by adult drivers all your life. So the temptation can be not to worry too much about this part of the driving test, and just wing it on the day. But in fact, recent research shows that on average, 44% of people who take this written test fail the first time. In some states, that rises to nearly 60% and above. Failing one aspect at this stage could really knock your confidence, as well as it taking longer to become a legitimate driver with a full license. So, it's worth spending a little time on a drivers permit practice test or two. If you can find a website offering an online drivers permit practice test resource, there's really no reason not to test your knowledge in advance and find out how ready you are for the real thing. They can be done quickly and simply in the comfort of your own home, when you're not under pressure at the test center. A good practice test will familiarize you with the whole range of questions you're likely to face, both about road signs and the other rules of the road. It will increase your chances of passing first time.
Is It Enough Just To Take One Learners Permit Practice Test?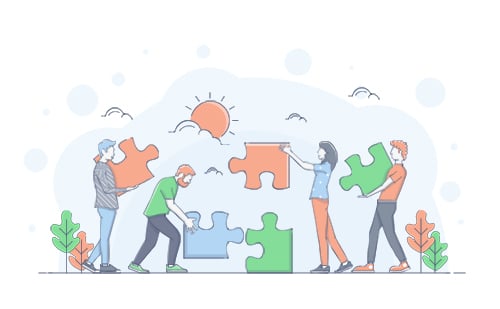 You may do one learners permit practice test that you found online and score pretty highly. Does that mean you are ready for the real thing right away? Not necessarily. As you'll know from your High School studies, we learn best when we practice and practice, repeating the information we know until it becomes second nature. So don't just think once is enough. As you'll see from the driver's handbook, there is also a huge amount of knowledge in there, and you can be tested on practically any of it. So the more times you take a permit practice test, the better chance you'll have of covering more of the areas you might be asked about on the day. That means it's important that when you are looking for the right resource online to practice your driving theory, you find a website that offers more than just one or two practice tests. Another factor you should check is that the website includes test sites that are specific to the state you're learning to drive in. Not all tests across the US follow exactly the same format and you don't want to be thrown when you get to the DMV office by being presented with an unfamiliar format. And finally, check that the website you choose promises that their practice tests are up to date. It's easy to find old tests online, but you need the latest ones to be sure you really know your stuff. One site that guarantees all this and more is DriverKnowledge.com.
Get An Up To Date Permit Practice Test Resource From DriverKnowledge.com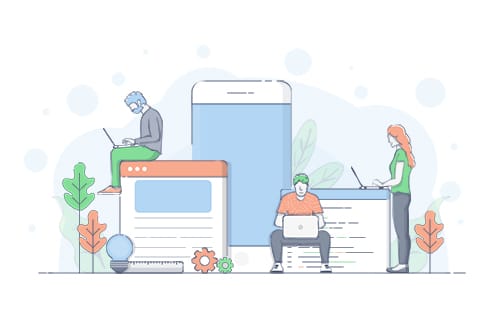 At DriverKnowledge.com, we want to make sure you're as prepared and confident as you can be when you come to take your permit test. That's why we offer a website with every state's driver's license requirements listed, and a series of recent permit practice test resources that mean you aren't wasting your time learning out of date knowledge. If you're keen to get on the roads legally as soon as possible, and want to be a safe driver too, try our DMV practice test website today. Everything you need is at https://www.driverknowledge.com. We're happy to answer any questions you may have about the process or our online tests. Email us at info@driverknowledge.com, or call us on (317) 493-8309. We aim to help you pass first time.