Illinois Driving Test - How Hard Is It, And How Can I Prepare?
Illinois driving test requirements include passing a written exam before the Secretary of State department will issue the individual with the learner's permit, they also need to have driving tuition on the state's roads. As in most states, this written test includes a series of randomly chosen questions answered under exam conditions. The questions are drawn from Rules of the Road, the official driver's manual issued by the Driver Services Department of the Illinois Secretary of State office. There are very good reasons to study this manual carefully and take the right DMV practice test to prepare. In Illinois, you'll need current knowledge of the Rules on the Road for your entire driving career.
Using A DMV Practice Test Site For As Long As You Drive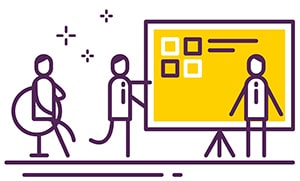 If you have spent any time in a car, whether as a driver or a passenger, you'll know that some people are terrible drivers. They have no road sense; they don't follow traffic signs, or they seem to be ignorant of details like who has right of way on certain roads. These people are potentially dangerous and can cause accidents. If you want to avoid being like them and instead be a safe driver, then, you'll make sure you know your Rules of the Road. In Illinois, that's a must. Even after you've passed your Illinois driving test, you'll be required to retake the written exam every eight years, or sooner if you are caught and convicted for traffic related offences. So, it's not a case of taking an Illinois driving test online, passing the actual exam and then forgetting all that learning. You must prove that you have retained that knowledge on an ongoing basis. Another point to bear in mind is that in Illinois, you can only try and fail the test three times within the year you paid your application fee before you must pay that fee again. So, it's better to be well prepared from your very first shot at the test. And one of the best ways to do this is to take an Illinois practice driving test on a reliable website, then another and another, until you're regularly achieving a near-perfect score. Do this before sitting your actual exam and you'll improve your chances of passing first time, every time, throughout your driving career.
What Is The Illinois Written Driving Test Like, And What Is The Fail Rate?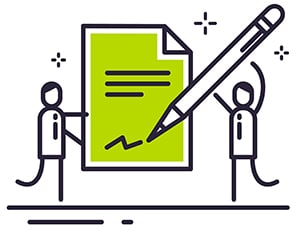 Having said that, you are probably wondering how hard the test is and what you'll have to do to get a pass. The bad news is that, if the nationally published fail rates are anything to go by, the State of Illinois written driving test is pretty hard. In fact, 55% of people fail to get enough questions right to score a pass. That's compared to, say, 20% fail rate in Iowa or even 28.3% in Wisconsin. You shouldn't let that put you off, but equally, it does point to the need for you to take your preparation seriously and being determined to pass from the outset. The Illinois written driving test consists of 35 questions in total. Of these, 15 are about traffic signs, where you are asked to identify the meaning of sign you see. Other questions not only cover traffic laws, safety, and driving rules generally, but also test your knowledge on preventing vehicle collisions and the various parts of your car. You must score 80% or more to pass the test, which means you must get 28 or more right answers in a single session. That may seem hard, but it's perfectly achievable if you put your mind to it and start preparing well in advance. Give yourself plenty of time to read the driver's manual and check your study is effective by practicing tests online at regular intervals. Finding a site that offers free tests will stop you having to worry about the expense of doing this.
What To Avoid When Looking For Illinois DMV Driving Test Practice Sessions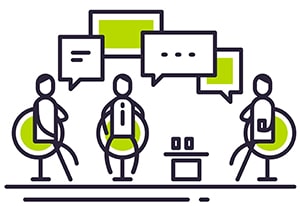 There are plenty of websites on the internet that offer practice sessions for the Illinois DMV driving test, but there are a few things to watch out for. Some of these will only let you do one free test, then force you to sign up for a one-off fee or on a subscription basis before they will provide any further help. Doing one test is good, but sitting multiple tests is far better. Others may be free for life, but the online tests they offer are old and outdated. You may think that driving doesn't change, and road signs aren't updated that frequently either, but the laws around what you can and can't do will naturally alter from time to time. The regulations surrounding use of a hand held cellphone is just one example where legislation has, or is likely to, change; as are the rules around child seats and wearing seatbelts. So, check that the site you're planning on using is updated frequently. The final type of practice websites to avoid is ones that are generic and offer the same tests for anyone in the US, regardless of which state they're based in. If you're sitting the Illinois driving test, you want knowledge and resources that apply specifically to the state of Illinois. Look for a site that may serve the whole of the US, but is broken down into sections and gives information on the rules, regulations and procedures for applying for your license, state by state. You can find just what you need at DriverKnowledge.com.
Succeed Where Others Fail In Your Illinois Driving Test With DriverKnowledge.com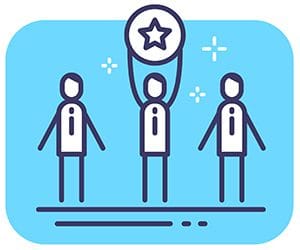 At DriverKnowledge.com, we pride ourselves in offering information and advice that's tailored to your particular needs. If you want to know the license or test fee for your Illinois driving test, just head to that part of our website and it's all laid out for you, in plain English. If you need a series of DMV practice test questions that are up to date and specific to Illinois, we have plenty of those too. And what's best is that it is all free to use. Covering every state, our website is at https://www.driverknowledge.com. We're always happy to help if you have questions. Simply drop us an email to info@driverknowledge.com, contact us online through our web form, or even give us a ring on the phone on (317) 493-8309.