California Permit Test - California DMV Driving Test 2019
Before you get your drivers license you will need to pass the CA written driver knowledge test. You can prepare for this test with this California permit test which has multiple choice questions. This online interactive practice test has high-quality images which make passing the test easy. A Spanish version of the California permit test is also now available.
It is recommended that you take a practice test before you take the actual written test. There are seven free practice tests for each state. First two tests cover roads signs and the other tests cover road and traffic rules.
Choose Your Free California Permit Test Below:
CALIFORNIA ROAD SIGNS TEST 1
These free tests will help you be better prepared for your CA DMV practice test and for the practical application of driving.
CALIFORNIA ROAD SIGNS TEST 2
Practicing and studying are the keys to passing the California permit test. Take our 8 free practice tests and to learn how to get a driver's license.
Road Rules Test 1
To get a California driver's permit, you must first take a written test. We have 200+ questions about driving laws, road rules, and road signs.
Road Rules Test 2
Pass the first time! Our free practice tests are available for anyone needing the reassurance to ensure themselves a passing grade.
Road Rules Test 3
This free California DMV exam for learner drivers is similar to the real 2019 permit test. Over 200 practice Q&As from official driver's handbook.
Road Rules Test 4
Prepare for your California permit test. Gain access to hundreds of realistic practice questions and pass your permit test the first time!
Road Rules Test 5
There are 46 questions on the permit test, and you must answer 38 correctly in order to pass your permit test.
Road Rules Test 6
Presenting our all new 2019 California Practice Test! Pass your Driving Test at first attempt with over 200 questions and answers.
Find a Driver License Office Near You:
Please enter your city or zipcode below:
Take Practice California DMV Driving Test First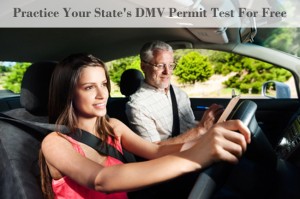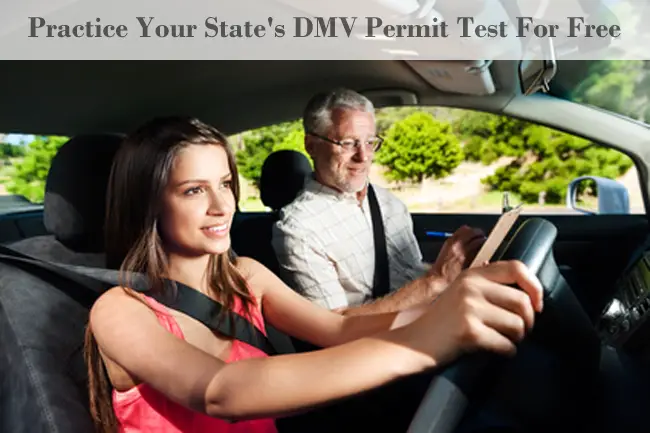 According to the United Van Lines Moving Map people are still heading west to relocate. If you are a new resident to California you are not alone. Upon arrival you will likely be looking to obtain a California driver's license. It is wise to take a DMV Practice Test before you head to the DMV to take the official test.
Each state has different requirements and laws therefore the driver's tests will vary from state to state. Even if you passed the test in your previous state without issue it is worthwhile to prepare for the California test with the practice tests. Available online in English and Spanish makes it easy to complete. The questions are multiple choice and seven different interactive quizzes are available. When you take the official test you will be pleased to see the questions you encounter are very similar to the ones on the practice tests.
Attempt to pass all of the quizzes before taking the real test. It is also recommended you consider taking a defensive driving course which can lower your auto insurance costs.
In addition to having different tests, each state also has their own requirements for obtaining a license. In California you will need to pay a fee. The fee depends on what kind of license you plan to obtain but for most situations costs between $27 and $33. If you drive without a valid license you can be charged with a misdemeanor. In addition your car may be impounded.
Passing the California Permit Test isn't difficult especially after you have taken the practice tests. The test consists of 46 questions about road signs, laws, traffic regulations and safety procedures. 39 correct answers are required to pass. Contact us for additional information about California DMV tests.
Practise Test Interactive Quizzes
The questions that appear on the seven interactive quizzes that are part of the practice tests are almost identical to the ones you will encounter on the real test. Once you are able to pass all of these quizzes then you are ready to take your real test.
It might also be beneficial to complete a defensive driving course as this can reduce your auto insurance premiums. This applies to whether the car is new or used, and whether it is bought by financing, leasing or through a loan from the bank.