Let us Help You Study for the PA Driving Test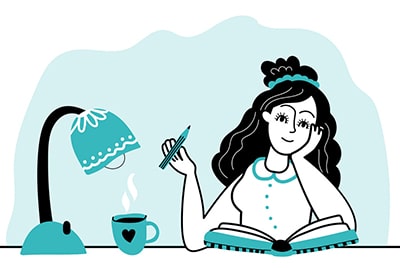 The DMV can be a scary place. The wait can be long, the employees aren't always friendly (everybody has a bad day now and then) and the nervous energy in the room is palpable. Every day, new drivers are getting ready to take the PA Permit Test, hoping desperately not to fail and start from square one.
Don't be one of those new drivers! Your DMV experience doesn't have to be scary or even ruin your day. The single biggest key to bucking the trend is one word: preparation. If you've taken any tests recently, you know how important it is to study in order to succeed. But it also has a significant impact on your mindset: if you feel well-prepared, you'll be more focused and ready for the challenges ahead.
So how do you accomplish that feat when looking to get your driver's permit in Pennsylvania? By taking one of more of our FREE practice tests. If you are unsure about any of PA's traffic laws, from speed limits to road signs and right-of-way rules, we'll be happy to alleviate those concerns. Our practice tests cover all eventualities, allowing you to go into the test confidently and ready to succeed.
And before you know it, you'll hold that coveted permit in your own hands! Then it's time to start driving, which is when the true benefit of our practice tests comes into play: no matter what you encounter on the road, you'll know how to act. Questions? No problem! Contact us and we'll be glad to help.
Pennsylvania Permit Practice Test: Are You Ready for the Real Test?
Are you ready for the Pennsylvania DMV written test to get your first license? Let's test your knowledge:
1. Do you know what a speed limit sign means? Does it mean you have to go that speed limit, can't go over that speed limit, or can't go under that speed limit?
2. Do you know what a yellow sign with arrows and 13′ means? Does it mean drive 13 feet ahead, or you have gone 13 feet?
3. Do you know what a red triangle sign means?
4. Do you know when pedestrians have the right of way? Can a pedestrian cross the street anywhere and you have to stop? Or does a pedestrian have to use a crosswalk?
5. Do you know that funeral processionals and military convoys have the right of way in Pennsylvania?
6. Do you know when it is legal to make a U-turn?
7. Do you know if you should use high beam headlights in rain or fog?
8. Do you know when you might lose your driver's license? Do you know the penalty for driving under the influence? Do you know the penalty for driving while texting?
Those are some of the questions you need to know to pass the test. We know some of that might be common knowledge, but not all of that is common knowledge. You might have also heard some wrong information and we want you to have the right information. So, we have created a Pennsylvania DMV practice test to help you so you are ready for the real test.
When you are ready to study and practice, contact us and we will help you get started.