How to Prepare With the NY Permit Practice Test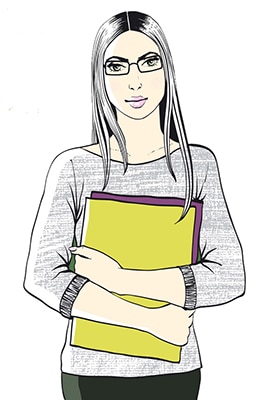 Are you ready to get your driver's license, or still worried that the NY Permit Test may give you trouble? If the latter is the case, allow us to help. Here are some helpful tips that can help you prepare for your NY Permit Test.
Allow time for study. Most NY DMV offices have packets available for free that help you study road laws and traffic signs, so take some time to read through those packets before anything else.
Pick other's brains. Has one of your friends or relatives recently taken the test? If so, don't hesitate to ask them about their experience. What was the environment like? what kinds of questions did they have to answer? How rushed were they? Knowing what to expect will significantly decrease your stress level and increase your confidence going into the test.
Do some recon. How about a quick stop at the DMV prior to taking the test? Going off #2, it's a great way to learn about your environment and know what to expect.
Take the Practice Test. The single best way to prepare is to simulate the experience beforehand. Once you know the environment, prepare yourself for the questions by taking one of our seven practice tests for the State of New York. It'll be invaluable in helping you prepare for the actual test, because it's in the same format.
Following these three steps should get you ready and confident to take and pass the test! If you have any further questions about the process of getting your New York Driver's Permit, please do not hesitate to contact us.
Practicing for the NY Permit Test
Prepare, prepare, and prepare some more. Ask any teacher about the best way to pass a test, and preparing will come up as the number one answer. But how do you prepare for your NYS Permit Test? It's simple, really: by taking one or more of our Practice Tests.
Venture to our website, and you'll find no less than eight practice tests that cover everything you could possibly expect once you get set for the real deal. Two of the quizzes exclusively cover road signs, making sure that you know the difference between a yield and a stop or the various road work signs. The other six cover everything from road markings to traffic laws as well as when to yield.
Each test includes no less than 30 questions, so the 240 questions should leave nothing open to the imagination (or false guessing)! The tests are also uniquely tailored to the specific road laws of  NY state. Instead of possibly giving you false information that's only true in other states, we've ensured that New York residents will get the most out of them.
If you make it through all of our quizzes, there should be nothing in the way of acing the test. We have even included a special bonus: our Spanish language quiz allows you to practice for the test even if your native language is not English.
In short, the best way to prepare is by taking our practice tests. If you have any questions or concerns about the process, don't hesitate to contact us!