Changing Your Name on a Driver's License
Every adult who drives a vehicle in the United States possesses a driving license, a primary form of identification. Therefore, when a change such as a name alteration occurs due to life events like marriage, divorce, or personal preference, it's crucial to ensure that your driving license is updated accordingly. This document aims to provide comprehensive information on the legal process involved in changing your name on a driving license, which includes understanding the necessary forms, required documentation, and where to submit them. Furthermore, this resource offers a detailed guide on how to fill out and submit these essential forms correctly.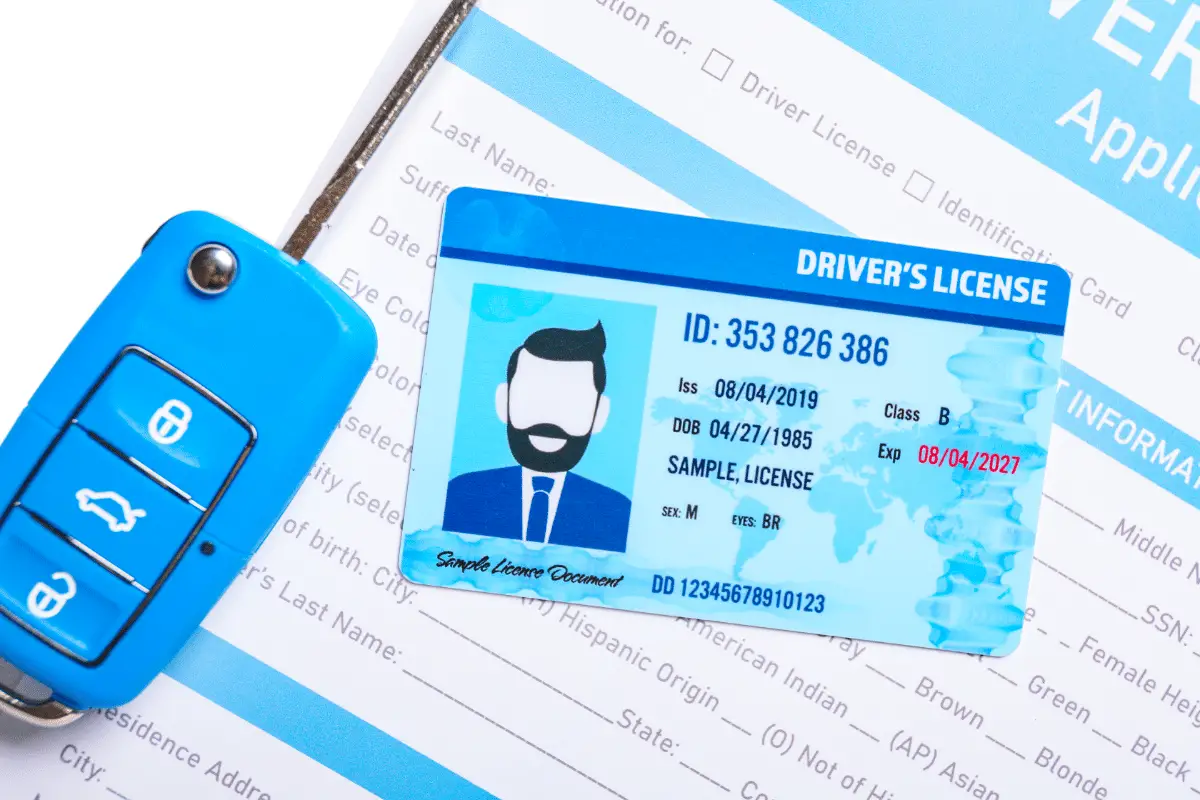 Understanding the Legal Process
Simplifying The Process: Legal Requirements for a Name Change on a Driving License.
We all agree that life has a way of evolving, right? With every significant life event, there is a chance that our legal identity might need to adjust, including our names. And let's face it; name changes can result from various factors – marriage, divorce, adoption, or even a change of personal choice. Now, if a name change arises, it is crucial to ensure that all official identification documents and licenses correctly reflect this new identity, including the all-important driving license.
Let's delve into the legal labyrinth that can sometimes surround changing your name on a driving license. Depending on your home state, the process and requirements may vary. However, some core steps universally apply.
Begin with a Legal Name Change
If you're going through a life milestone like marriage or divorce, the legal name change typically comes through the marriage certificate or divorce decree. But, for other reasons like personal choice, you might need to file a petition with the court in your county.
Updating Your Social Security Information
Before you rush to the DMV, make sure to update your change of name with the Social Security Administration (SSA). They require you to fill an SS-5 form and submit it with your change of name document (marriage certificate, court order, etc.), proof of identity, and proof of US citizenship. However, don't worry, as they do not charge for this service.
Gathering Your Documents
You'll need several documents, including proof of identity, proof of legal presence, and two documents confirming your state residence. Proof of legal name change is also necessary, and this could be in the form of a court order, decree of divorce, or marriage certificate.
Visit your Local DMV Office
Some states stipulate you must complete this process in person. Find out if you need an appointment, and bring all the necessary documents, along with the fee for the new license.
Wait for Your New License
Finally, it's time to Breathe and Wait for Your New License! Once your documents have been received and approved, your new driving license will be mailed directly to you. It is important to note that the waiting period can differ from one state to another, so arm yourself with a little bit of patience.
So, there you have it. These simple steps should guide you in changing your name on your driver's license. Always remember our ever-evolving lives necessitate the updating of personal information when due. From keeping those family road trips legal to ensuring Uncle Sam can reach us when needed, it all matters. Be sure to keep updated, and remember, keeping our driving licenses current is an integral part of this cycle. Happy motoring!
Collecting and Preparing Necessary Documentation
Obtaining a driving license name change can appear challenging, but with good organization and some practical suggestions, it needn't be as daunting as you might think. It's important to understand that, like maintaining an orderly household or nurturing a healthy family dynamic, managing personal documentation also calls for attention to detail and a systematic approach. When done properly, it goes a long way in ensuring that your various records are up-to-date and services run smoothly.
Let's delve deeper into organizing and preparing documents for a name change at the DMV. Regardless of the reason for your name change – perhaps marriage, divorce, or adoption – you will require a particular set of documents for verification.
Organizing Your Documents: Maintain a safe and easily accessible folder for all necessary documents. It should include your original or certified documentation reflecting your legal name change (like a marriage certificate, divorce decree, or court order), your current driving license, and proof of address if it has changed.
Document Verification: Ensure that all your documents are either original or certified copies. The DMV does not accept photocopied, altered, or illegitimate documentation. Most DMVs will need your current driving license as they store thumbprints, signatures, and photographs with license information. Therefore, your current license plays a pivotal role in verifying your application for a name change.
Once you have gathered and verified your essential documents, the next phase is to plan your visit to the DMV.
Scheduling an Appointment: To avoid a potentially long wait at the DMV, many branches allow you to make an appointment. So, pick a day and time that works for your schedule to minimize the impact on your day.
Clarity from the DMV Staff: On your scheduled day, don't feel shy about asking questions to the DMV staff. It's their job to ensure you understand the process, and it's your right to seek all the necessary clarity.
Post application, there is a short waiting period for your new license to arrive.
Awaiting Your New License: After successfully applying for a name change on your driving license, a temporary paper license is typically issued for immediate use. Then, it's a gentle waiting game for your new card license to arrive in the mail.
Status Check: If your new license doesn't arrive within the timeframe mentioned by the DMV, don't hesitate to follow up. It's crucial to ensure that your new license with the correct details reaches your hands.
Managing a name change on a driving license isn't different from managing a busy family; many moving parts require patience, organization, and regular follow-ups. The ultimate goal is to ensure everything is ticking along as it should, with minimal disruption to your daily routines. Using this sequential, systematic approach, this somewhat daunting administrative task can be easily navigated, leaving you with more time to spend on what matters – your family.
Modifying records related to one's identity, such as a name change on a driving license, can seem complicated. However, the process becomes manageable with the right knowledge and preparation. Please find comfort in knowing that even though this task requires gathering several documents and properly filling out several forms, it is a process designed for accuracy and security. This guide has aimed at supplying the needed assistance in understanding and navigating this alteration. Finally, always remember staying updated with your records, especially with a frequently used ID such as your driver's license, is not just a legal requirement but also a way to ensure your activities are seamlessly carried with the correct identification.