advertisement
Congratulations - you have completed VA Rules.
You scored %%SCORE%% out of %%TOTAL%%.
Your performance has been rated as %%RATING%%
Your answers are highlighted below.
Under Virginia law, _______________ must wear safety belts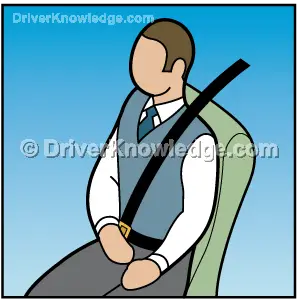 | | |
| --- | --- |
| | Driver |
| | The driver and all front seat passengers |
| | Front-seat passengers |
| | Rear seats passengers |
In a roundabout, a driver should drive in: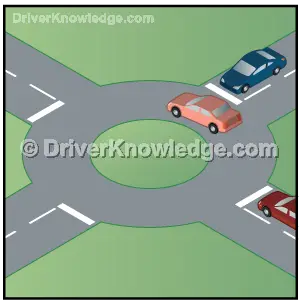 | | |
| --- | --- |
| | The direction of the oncoming vehicles |
| | A clockwise direction |
| | Any direction |
| | A counterclockwise direction |
A yellow curb means: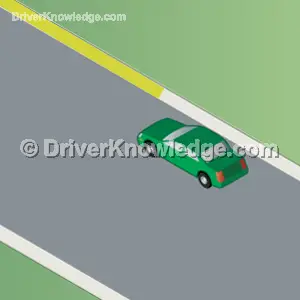 | | |
| --- | --- |
| | Disable persons parking |
| | Limited time parking |
| | Overnight parking |
| | Stop only long enough to load or unload. Stay with your car |
Under implied consent laws, if you operate a motor vehicle on Virginia's public roads, you agree to take a breath or blood test upon request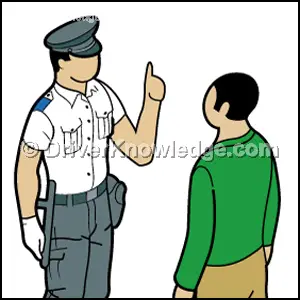 Do not park a vehicle within -- feet of a railroad crossing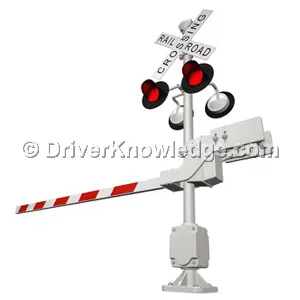 Parking is not allowed within -- feet of an intersection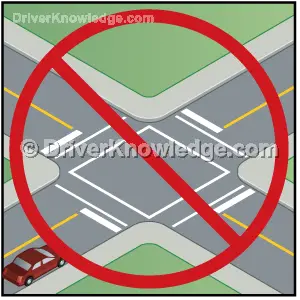 When parking on a public road, You may not park more than ____ from the curb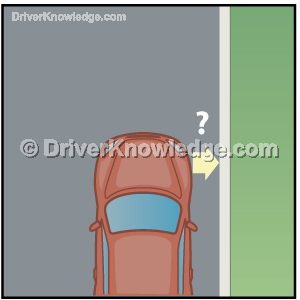 | | |
| --- | --- |
| | 16 inches |
| | 12 inches |
| | 10 inches |
| | 14 inches |
Do not park a vehicle within -- feet of the entrance to a fire, ambulance or rescue squad station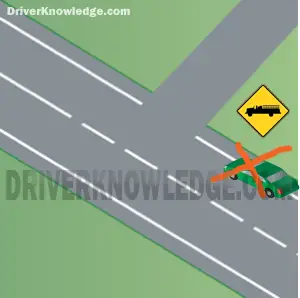 The speed limit in School, business or residential zones is: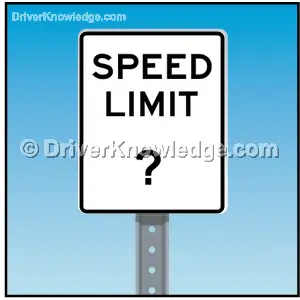 A learner's permit allows you to operate a motor vehicle when a licensed driver at least __ years of age is seated in the front passenger seat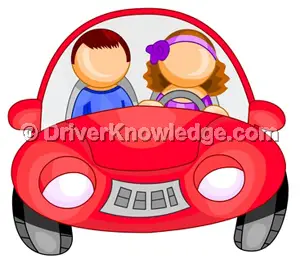 You must always stop your vehicle:
| | |
| --- | --- |
| | All answers are correct |
| | Before a crosswalk |
| | When signaled by flaggers directing traffic |
| | At railroad crossings with flashing signals |
If you refuse to take a breath test, test, your driving privilege will be automatically suspended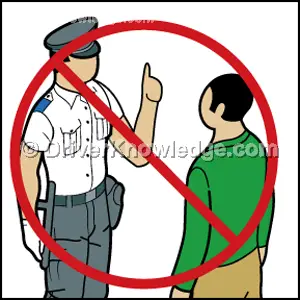 | | |
| --- | --- |
| | There is no evidence to find you guilty of drunk driving |
| | For seven days, for a first offense |
| | For three days |
| | You get a warning that will go on your driving record |
If you are a new Virginia resident and drive, you must obtain a Virginia driver's license within __ days of moving here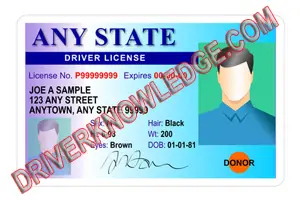 Text messaging or reading of text messages while driving is illegal for all drivers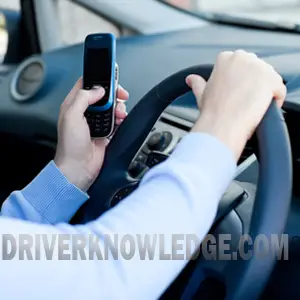 If your license expires: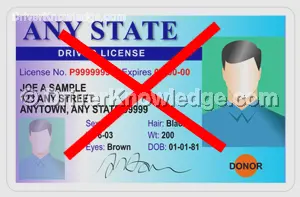 | | |
| --- | --- |
| | You have 5 days to renew it |
| | You can't legally drive with it |
| | You can drive as long as you have insurance |
| | You have 15 days to renew it |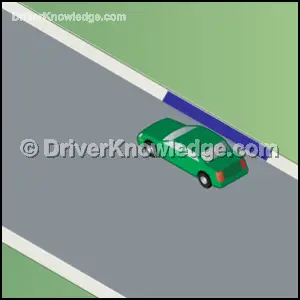 A blue painted curb means:
| | |
| --- | --- |
| | Overnight parking |
| | Short term parking |
| | Parking is reserved for persons with disabilities |
| | Commercial vehicle parking |
All children under age _____ must be properly secured in a child safety seat or booster seat when riding in vehicles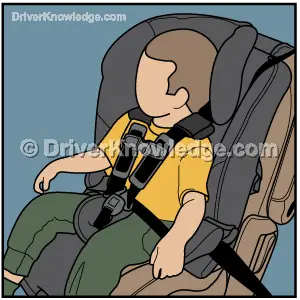 If under age 21, you can be convicted of DUI if your BAC is ___ or higher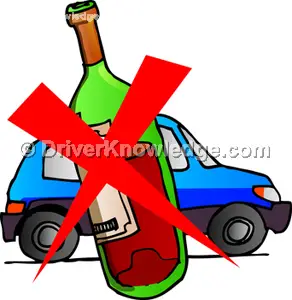 If you move, you are required to notify DMV within __ days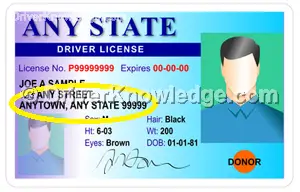 Legally, drivers age 21 or older are considered to be driving under the influence (DUI) if your blood alcohol content (BAC) is ___ percent or higher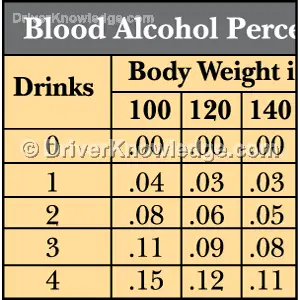 If you are convicted of aggressive driving, your license could be suspended for: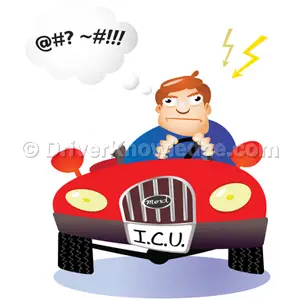 | | |
| --- | --- |
| | Ten days or for as long as six months |
| | 24 hours |
| | 7 days |
| | 72 hours |
To operate a motorcycle if under 21, you must: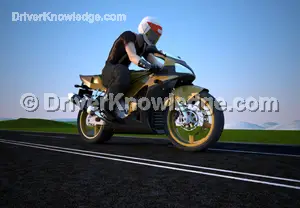 | | |
| --- | --- |
| | Pass the motorcycle skills test |
| | Have Class C license |
| | Have Class B license |
| | Have car insurance |
Never follow an emergency vehicle closer than ___ feet when its lights are flashing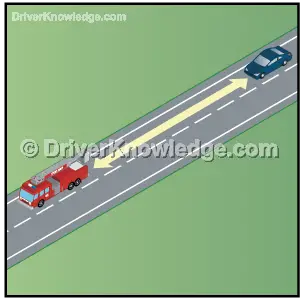 A red curb means: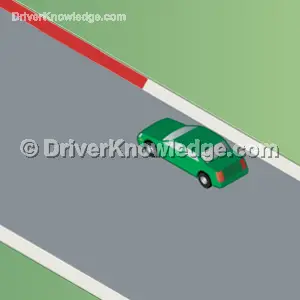 | | |
| --- | --- |
| | Do not stop, stand or park |
| | Disable persons parking |
| | Limited time parking |
| | Overnight parking |
Driving a motor vehicle in Virginia is: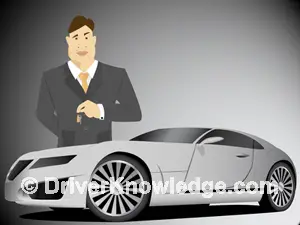 | | |
| --- | --- |
| | A privilege you earn |
| | Your constitutional right |
| | Guaranteed if you have money to buy a car |
| | Guaranteed if your parents approve |
It is illegal to use or even flash high-beam headlights within ___ feet of an oncoming vehicle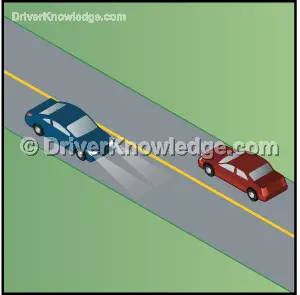 You may not park within ___ feet of where fire trucks or equipment are stopped answering an alarm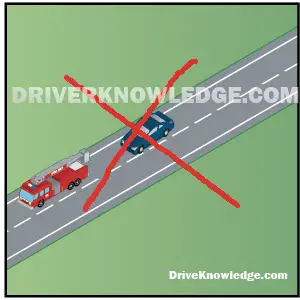 A white painted curb means: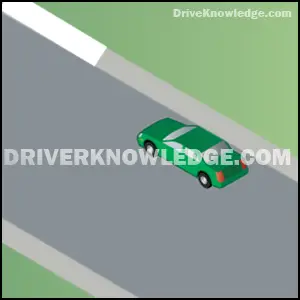 | | |
| --- | --- |
| | Overnight parking |
| | Disable persons parking |
| | Commercial vehicle parking |
| | Stop only long enough to pick up or drop off passengers |
How far must you park from a fire hydrant?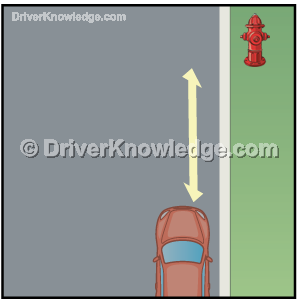 | | |
| --- | --- |
| | 15 feet |
| | 10 feet |
| | 3 feet |
| | 5 feet |
Your vehicle will be impounded immediately for ___ days if you are caught driving after your license has been suspended for an alcohol-related offense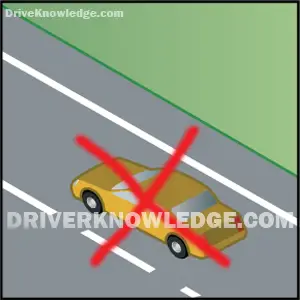 Once you are finished, click the button below. Any items you have not completed will be marked incorrect.
There are 30 questions to complete.
advertisement
What To Know About the Passing the Virginia Driving Test
As a first-time driver in the process of getting your license you may be thinking, "How hard is the driving test?" And if you live in Virginia you might have heard the state's driver license test is amongst the highest ranked in the level of difficulty.
A difficult driving test isn't all that scary, it just means that it'll take a bit more preparation, studying, and practice to pass with flying colors. We know you want to ace that driver test on your first attempt. So, here's a quick list that highlights all the major elements of getting your Virginia driver's license to give you all the confidence you need.
Eligibility
If this is your first time getting your license at the Virginia Department of Motor Vehicles there are two starting requirements that will determine your next steps:
You held a Virginia learner's permit 60 days or more and completed a Behind-the-Wheel Checklists; which just serves as an observation reviewed a licensed driver on your driving ability prior to taking the road skills test.
Show proof you completed a state-approved driver education program. Fulfilling this requirement will waive the requirement to have a learner's permit for at least 60 days and taking the road skills tests.
Legal documentation & Identification
Proof of identity & legal presence – This confirms your legal name, date of birth, and citizenship. Here are some examples: U.S. birth certificate, U.S. passport/passport card, or certificate of citizenship.
Two proofs of residency – This provides documentation that you're a Virginia resident and can confirm your address with a U.S. ID card, official school records, a paycheck stub, or a utility bill.
Social security number – The DMV is required by law to have your social security number. A social security card or a W-2 form can fulfill this requirement.
That covers the basic, let's get to the tests.
The Tests
The Virginia driver tests consist of three parts: a vision screening, a knowledge exam, and a road skills tests.
The vision screening is to measure that your eyesight and peripheral vision meet the DMV's standards. If you have any special requests or want a complete list of requirements the DMV website is always helpful.
The knowledge exam consists of two parts taken on a computer. This where your memory of road signs and laws really standout. The first half of the exam is strictly traffic signs. The second half of the exam covers your general knowledge of vehicle laws and safe driving techniques.
The road test puts you behind the wheel and into the driver seat. This is where you will apply all the knowledge and education you've learned up to this point in showcasing your driving skills.
Being confident for a big test is all in how you prepare and at Driver Knowledge, we have a number of helpful and reliable resources to make sure you have everything you need to get a head start. Although a Virginia driver's license costs $4, all of our resources are 100% free. So before you head down to the DMV, take a look at our practice tests first and contact us if you need more information.
This Virginia driving test, with multiple choice questions, is intended to help you prepare for the VA written knowledge test that is required before you can get your driver's license. Passing the VA Motor Vehicle permit test is as easy as 1 2 3 using our online interactive driving practice tests with high-quality images. Study for this driver's license practice test is completely free.
A person who repeatedly fails the exam may lose hope and confidence. Failure can also delay or disrupt important life goals and activities. Few employers want to hire someone without a reliable source of transportation. The ability to drive is often a necessity in everyday life. By approaching the permit and license exam the right way, anyone can succeed.