This online DMV NC driving test, with multiple choice questions, is intended to help you prepare for the DMV written knowledge test that is required before you can get your driver's license.
Congratulations - you have completed NC Rules. You scored %%SCORE%% out of %%TOTAL%%. Your performance has been rated as %%RATING%%

Your answers are highlighted below.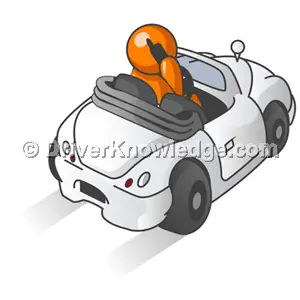 Drivers less than ___ years of age are not permitted to use a mobile telephone or other additional technology associated with a mobile telephone while operating a motor vehicle.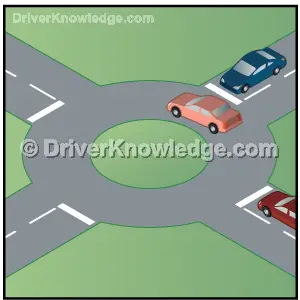 In a roundabout, a driver should drive in:
| | |
| --- | --- |
| | A counterclockwise direction |
| | The direction of the oncoming vehicles |
| | Any direction |
| | A clockwise direction |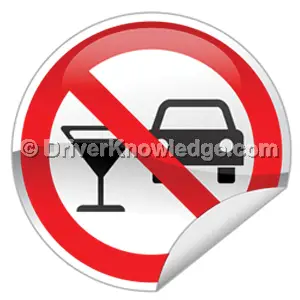 If a driver who is less than 21 years old is convicted for an offense of driving with any amount of alcohol or drugs in his/her body, his/ her license will be revoked for:
| | |
| --- | --- |
| | 15 days |
| | Six months |
| | One year |
| | Three months |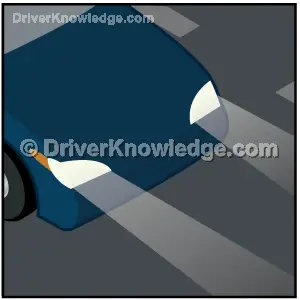 When does the law require lights on vehicles to be turned on?
| | |
| --- | --- |
| | Between dusk and dawn and any other time you cannot see clearly for a distance of 500 feet |
| | Between sunset and sunrise, and at other times when visibility is reduced |
| | No specified time |
| | After 9:00 pm |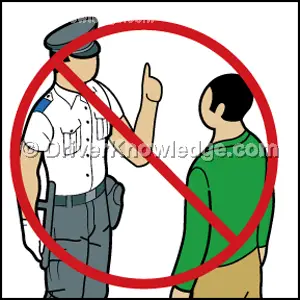 If you refuse to give a breath or blood sample when asked by police:
| | |
| --- | --- |
| | Your driving privileges will be suspended for three months |
| | You get immediate revocation of your driver license for at least 30 days and an additional, minimum 12-month revocation by the DMV |
| | There is no evidence to find you guilty of drunk driving |
| | You get a warning that will go on your driving record |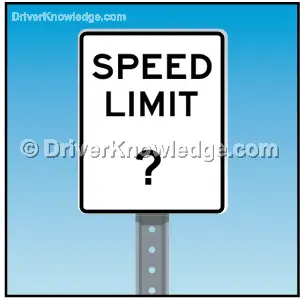 Unless otherwise posted, the speed limit is ______ in cities and towns.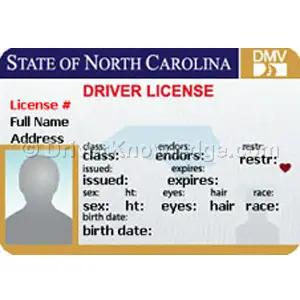 Driving a motor vehicle in North Carolina is:
| | |
| --- | --- |
| | A privilege you earn |
| | Your constitutional right |
| | Guaranteed if your parents approve |
| | Guaranteed if you have money to buy a car |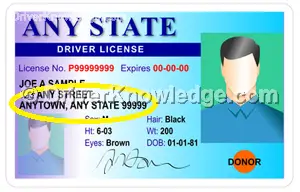 You must notify the DMV office of an address change within ___ days.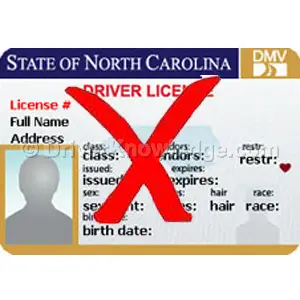 If your license is lost or stolen:
| | |
| --- | --- |
| | You must take the written test to replace it |
| | You cannot get new license |
| | Go to the nearest driver license office and apply for a duplicate |
| | You must take the road test to replace it |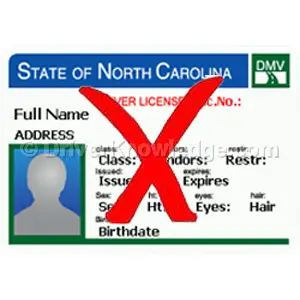 If your license expires:
| | |
| --- | --- |
| | You have 5 days to renew it |
| | You can't legally drive with it |
| | You can drive as long as you have insurance |
| | You have 15 days to renew it |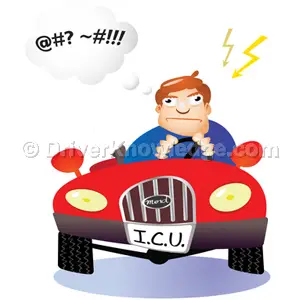 How many points will be recorded against your license for aggressive driving?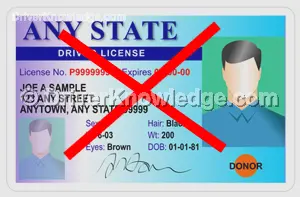 If your intoxication test shows a BAC of 0.08 percent or more, your driving privilege will be revoked immediately for a minimum of:
| | |
| --- | --- |
| | 3 days |
| | 30 days |
| | 1 day |
| | 15 days |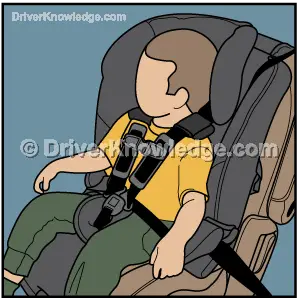 A child under age __ must be properly secured in a weight appropriate child passenger restraint system.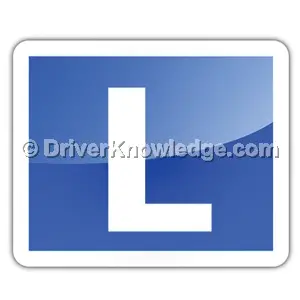 In North Carolina, learner permits are available to persons age ___ and older.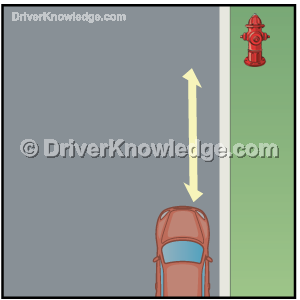 How far must you park from a fire hydrant?
| | |
| --- | --- |
| | 10 feet |
| | 15 feet |
| | 3 feet |
| | 5 feet |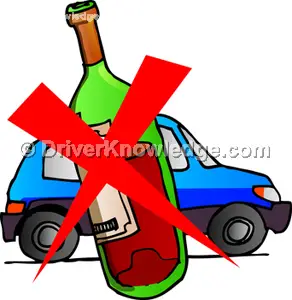 Under North Carolina law, it is illegal to drive with a bodily alcohol content of ___ or more.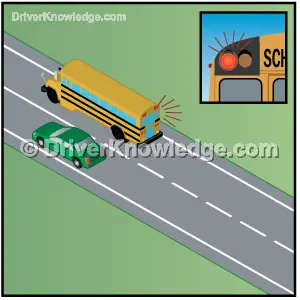 How many points will be recorded against your license for illegally passing a stopped school bus?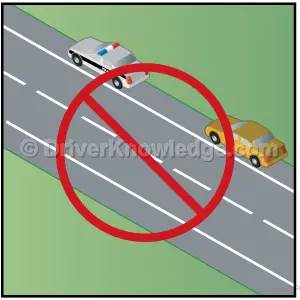 Do not park within ___ feet of an emergency vehicle that has stopped to investigate an accident or to give assistance.
A vehicle registered in North Carolina is required to pass a safety inspection before it can be registered.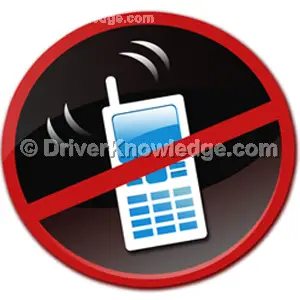 In North Carolina, it is unlawful to use a mobile telephone for e-mail or text messaging while operating a vehicle.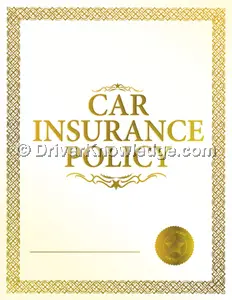 Keep proof of insurance in your vehicle or carry it with you whenever you drive.
What action should you take if you fail to receive the renewal notice card reminding you that your driver license is about to expire?
| | |
| --- | --- |
| | None of them |
| | No renewal required |
| | Wait for renewal notice |
| | It is still up to you to renew your license |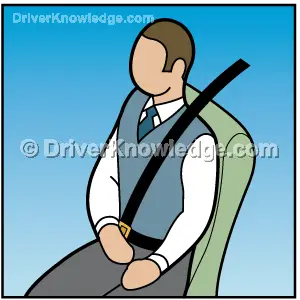 The ___________________ must wear a safety belt.
| | |
| --- | --- |
| | Driver and all passengers |
| | Front-seat passengers |
| | Rear seats passengers |
| | Driver |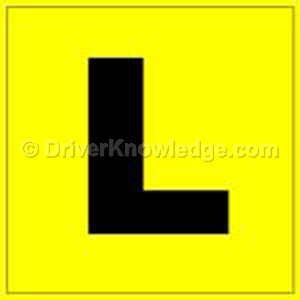 In North Carolina, a learner permit is valid for:
| | |
| --- | --- |
| | 2 Years |
| | 6 months |
| | 1 Year |
| | 18 months |
Individuals who are ___ years of age or older can apply for any type of North Carolina driver license and/or motorcycle endorsement.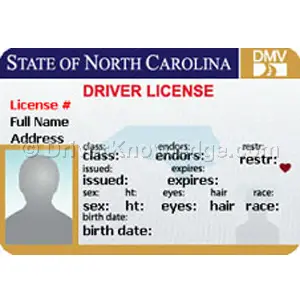 A new resident has ___ days after establishing residence to obtain a North Carolina license.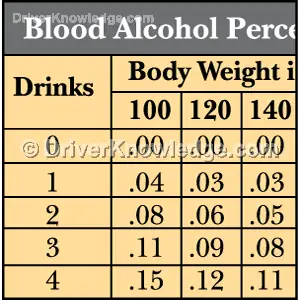 According to the law, what BAC (blood alcohol content) is evidence of intoxication?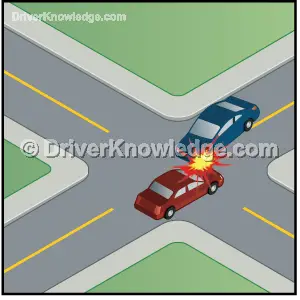 When you have a collision, report it to the nearest law enforcement officer:
| | |
| --- | --- |
| | Only if other party at fault |
| | Only if you are not insured |
| | When any person is killed or injured or the total damage to vehicles and other property appears to amount to $1,000 or more |
| | When more than $5000 in damage was done to the property of any person |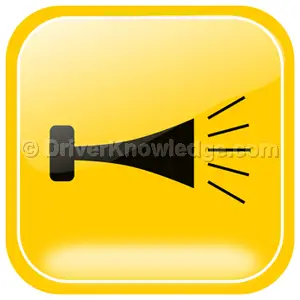 The horn must be loud enough to be heard for at least ___ feet.
All motor vehicles registered in North Carolina must be inspected __________ for mechanical safety.
| | |
| --- | --- |
| | Annually |
| | Every three years |
| | Every two years |
| | Every five years |
Once you are finished, click the button below. Any items you have not completed will be marked incorrect.
There are 30 questions to complete.
Test your knowledge on the meanings of traffic rules. To get your North Carolina drivers license you are required to take a written test that covers road signs and road rules. This online NC DMV learner's permit traffic rules practice test for NC Driving Test, with multiple choice questions, is intended to help you prepare for the DMV written knowledge test that is required before you can get your driver's license. This free practice written driving test is a lesson that is essential for getting your state driver's license at your local licensing office. Please note, however, that this is not the actual test, and you will not receive your license if you pass this practice test.
A person who repeatedly fails the exam may lose hope and confidence. Failure can also delay or disrupt important life goals and activities. Few employers want to hire someone without a reliable source of transportation. The ability to drive is often a necessity in everyday life. By approaching the permit and license exam the right way, anyone can succeed.
Choose the Right North Carolina Driver License Test for You
Are you a new driver? A teen driver? Perhaps you are looking for the proper license to go with your newly purchased motorcycle? Whatever the reason may be, the North Carolina DMV has the license just for you.
The North Carolina DMV issues licenses in three categories: regular, commercial, and permits & provisional licenses. It is in these categories that you will know exactly the license you're looking to have and the requirements to getting one. Let's look at each one more closely.
Regular
Regular licenses come in three types: A, B, and C. This type of license is the most common at DMVs and is the typical choice for drivers who operate their personal vehicles. This type of license has a $5 annual fee.
Commercial
Similar to a regular license, commercial licenses come in three types: Commercial A, Commercial B, and Commercial C. The main difference with commercial licenses is this type is specifically for the transport of passengers and goods/property/materials. A commercial license just may be the match for you if you are looking to start a career as a bus driver. The annual fee for a commercial license starts at $60.
Permits & Provisional Licenses
A big difference in permits and provisional licenses is that these do not serve as an official driver license. Although a permit does give you access to the road, depending on your age and type of permit there are restrictions such as having a licensed adult in the passenger seat. The fee for permits is $20.
Endorsements
There is one more thing you should know: North Carolina licenses come with optional endorsements. What are those you ask? Endorsements can grant or restrict certain privileges depending on the type of license you carry. For example, if you own a motorcycle and have a regular or commercial license, a motorcycle endorsement is needed to fully operate it on the road. This is in addition to passing a motorcycle knowledge and skills test.
We know getting a license is exciting but it's also about finding the right one for you. Getting your license does not have to be confusing and at Driver Knowledge, we are here to help with all the resources to make the process a smooth one. For more information on getting a license in North Carolina, contact us today.