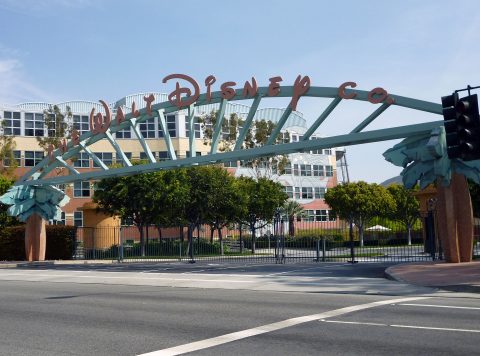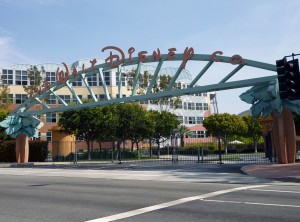 If you're planning a Disney vacation, you probably budgeted for a lot of fun activities, but didn't include getting a traffic ticket. Whether you're renting a car or driving your own, it can be tempting to drive more aggressively than you normally would so you don't miss a second of fun. Keep these precautions in mind to avoid adding points on your license and an increased insurance premium to your list of souvenirs.
There Are Speed Limits on Disney Roads
Many tourists assume that once they hit Disney property, the speed limits don't matter because it's private property. However, all traffic laws do apply to Disney roads and Disney works with local law enforcement to ensure that they are enforced. Drivers should be especially alert on the long off ramps and approach roads heading onto Disney property. Many drivers don't drop their speed when they get off the highway, and police are often waiting to welcome them.
Don't Stop for Photos
There are many large signs with popular Disney characters at the entrances to Disney property and along its major roads. Near them are traffic signs advising drivers not to stop or slow. These signs aren't just safety advisories, and drivers ignoring them will find themselves ticketed for failing to obey a traffic control device or obstructing traffic.
If You're in the Wrong Lane, Keep Going
Finding your way around a new place is hard. You may frequently find yourself on the opposite side of the road as your turn or heading onto an off ramp you didn't want to take. Resist the temptation to cut across several lanes of traffic, go through medians, or stop in the middle of the road. Doing so puts multiple families in danger and is another good way to receive a traffic citation.
Stick to the Highways if Arriving By Car
If you're coming from another state on a long trip, you may decide that it's better to take your own car than to fly in and rent a car. In most cases, taking Interstate 95 to Interstate 4 or Interstate 75 to Florida's Turnpike will be your best options. If you have an aversion to the interstate or want a more scenic route, you may be tempted to take U.S. 301 or other local roads. These roads pass through several small towns that are notorious speed traps and are slow going. To avoid the risk of being stopped in the final stages of your journey, stick to the limited access highways.
If You Are Stopped, Don't Argue
Orlando roads have a high accident rate and are frequently gridlocked with tourists. This also applies to the highways approaching Orlando at peak travel times. Therefore, any officer who stops you will not be sympathetic to the fact that you're on a once in a lifetime vacation and will be more likely to write you a ticket if you act like a waiver from driving laws was part of your vacation package. Stay polite and consider admitting that you might not have been driving perfectly — for a routine traffic citation, the officer almost always has all the evidence he needs before you say anything. If you do feel that the officer was in the wrong or you need to protect your driving record, stay polite, sign the ticket, and then contact a local Florida traffic ticket attorney.
[post_connector_show_children slug="ps-violations" link="true" excerpt="true"]